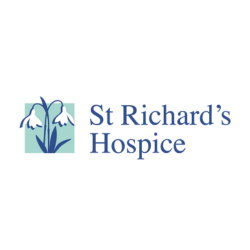 St Richard's Hospice
Registered Charity No: 515668
St Richard's Hospice cares for people with a serious progressive illness who have complex needs which cannot be met by other services. We aim to improve patients' quality of life, helping them to live as fully as they can to the end of their lives, however long that may be. We work with other health-care partners to prevent crisis intervention and hospital admissions where possible.
Every day, the team at St Richard's Hospice has more than 1,220 people under our care – at the hospice, in people's own homes or in the community.
All our services are available free of charge to people registered with a South Worcestershire GP. The St Richard's In-patient Unit cares for people across Worcestershire including those living in the Wyre Forest, Kidderminster, Redditch and Bromsgrove areas.
Click below for more information on their latest overseas challenges: