Our industry partners
We are proud to be associated with a range of partners in the travel industry. Please see below for a list of partners. If you are interested in a partnership please get in touch today on info@different-travel.com
Airport Hotels and Parking
We have negotiated a special discounted rate for all our participants for airport hotels and parking through our partners APH, a multi-award winning company for airport parking and hotels. Established since 1980, APH provide the best parking options at the best prices.
Campbell Irvine Direct
The Different Travel Company is an Unregulated Introducer of Campbell Irvine Ltd who are authorised and regulated by the Financial Conduct Authority. Click here for details.
Nomad Travel & Outdoor
Nomad have been kitting out travellers since 1990. Our ethos is the same today as it was then – to ensure every traveller leaves with the correct clothing, equipment and medical supplies for their trip. Whether this is your first trip away or you simply want to update or replace your clothing or equipment, the Nomad staff will endeavour to supply you with the perfect item. Nomad also offer a free kit out consultation service simply book an appointment at your nearest Nomad store and clinic. It will save you both time and money in the long run! www.nomadtravel.co.uk Tel: 0845 310 4470.
When you book a place on a Different Travel challenge you will receive a 10% voucher for Nomad Travel & Outdoor.
International Mountain Explorers Connection
The International Mountain Explorers Connection was founded in 1996 in Boulder, Colorado to promote responsible and sustainable connections between travellers and the people of developing mountain regions of the world. Through its Porter Assistance Project, IMEC is focusing its efforts on improving the working conditions for porters on Kilimanjaro and in Nepal.
Kilimanjaro Porters Assistance Project
The mistreatment of porters can be a troubling challenge in the climbing industry. We are an approved Partner company with the Kilimanjaro Porters Assistance Project – KPAP – and the International Mountain Explorers Connection – IMEC – Partner for Responsible Travel Program.
We voluntarily participate with KPAP's monitoring activities and allow KPAP to evaluate the treatment of our porters on all of our climbs. By climbing with us you can be assured that your porters are well taken care of.
KPAP also helps to improve the working conditions of porters by:
Lending donated clothing at no charge to the mountain crew for use while climbing.
Educating the public on porter working conditions and climbing responsibly.
Providing industry guidelines for proper porter treatment.
Offering educational classes to porters.
Please consider supporting KPAP by making a financial contribution to enable them to continue with their Partner for Responsible Travel Program and free services for porters. To make a donation, please visit https://kiliporters.org/donate-now/.
Learning Outside the Classroom (LOtC)
As a LOtC Quality Badge holder it means that we have passed a robust assessment designed to ensure we are meeting schools' learning and risk management needs, no matter the activities we offer. The Department for Education guidance on Health & Safety on educational visits recommends that schools look for the LOtC Quality Badge when choosing external providers of educational visits so we are proud to be among the approved providers.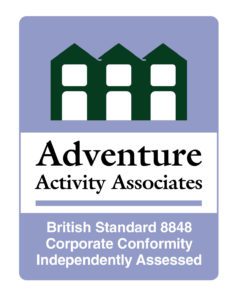 Adventure Activity Associates
Adventure Activity Associates are appointed by the Adventure Activity Industry Advisory Committee to implement the LOtC Quality Badge and Adventuremark on a UK-wide basis. They also provide inspection services for LOtC Quality Badging of overseas expeditions on behalf of the Expedition Providers Association.
One World 365
Read our top tips, unique itineraries, get recommendations and search ideas for what to do. One World 365 staff have years of experience helping people travel overseas, we have in-depth knowledge of the travel industry and can help relieve some of the stress and headache of research and planning a dream break away.